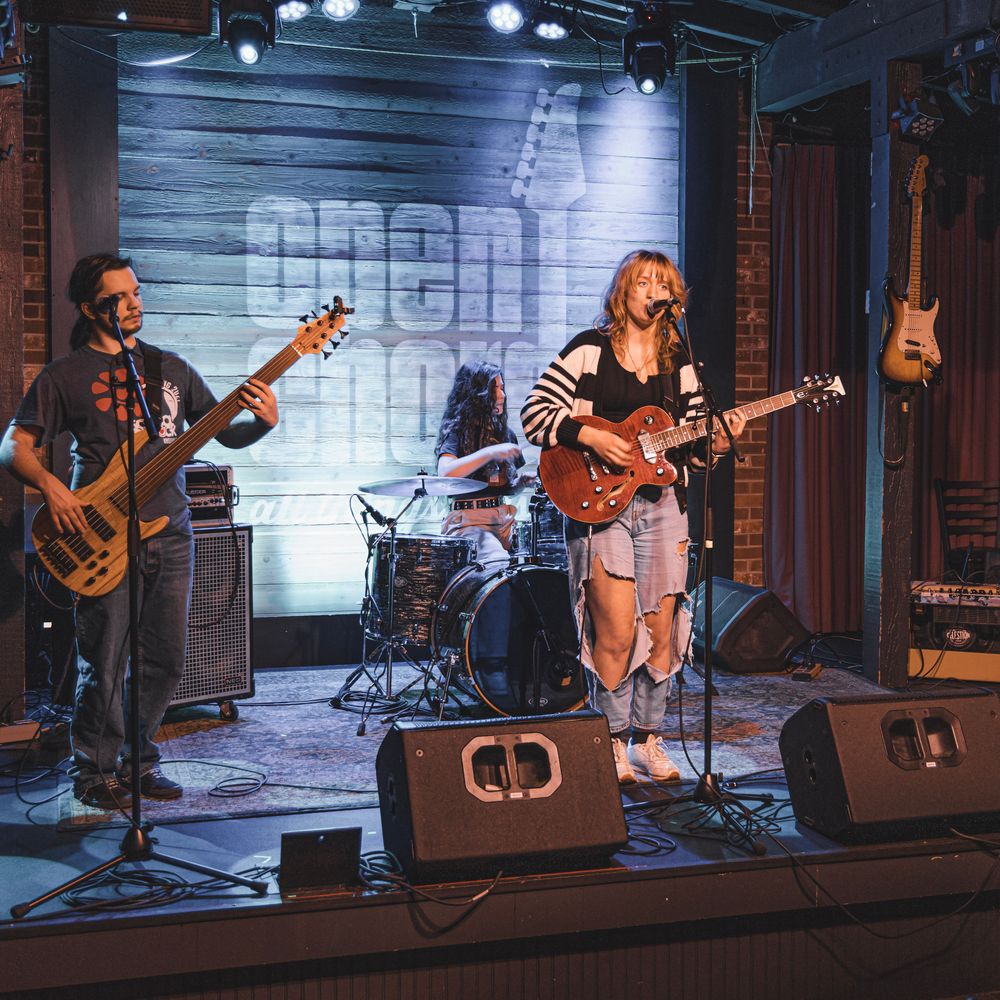 About Common Interest
Common Interest is four-piece band from Knoxville, TN. With Collette Jayden's melodic lyrics, Lila Satterfield's soulful guitar licks, Ryan Peruski's groovy bass lines, Sarah Williams'  syncopated drum beats, and each members' unique musical upbringing, genres blend perfectly for the band. While they have an indie-rock vibe, their live shows are an exciting mix of indie and classic rock covers alongside Common Interest originals. 
The band had been on a brief hiatus to write new music and get our new drummer, Sarah, acquainted with our sound! We now have several shows lined up for 2023!
Common Interest is excited to announce the release of their debut album "TBH", now available on all streaming services
Dandelions
Common Interest
Upcoming Events
Common Interest joins the bill with the Shaydes, Wishmire and the High Hopes, and touring band Tula Vera from NY/NJ!
Common interest returns for the 3rd annual knox rocks pots event to spread dysautonomia awareness!