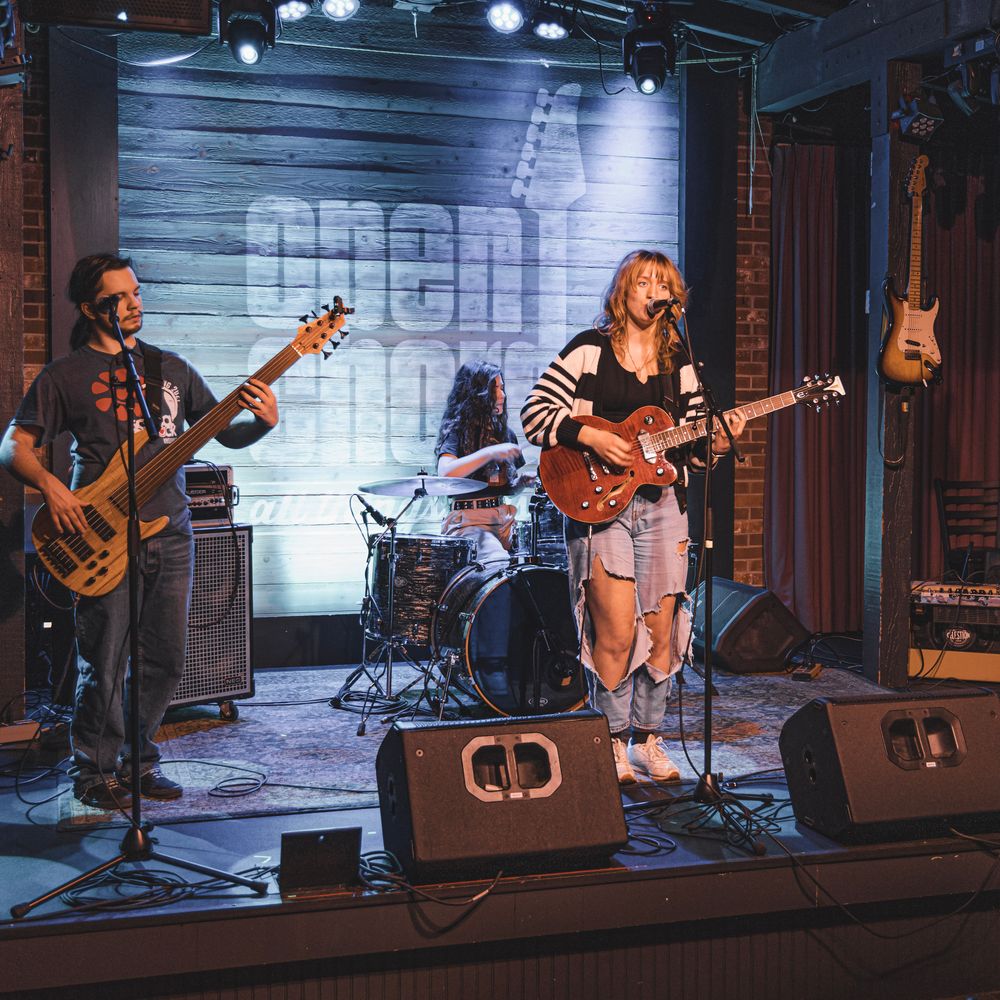 About Common Interest
Common Interest is four-piece band from Knoxville, TN. With Collette Jayden's melodic lyrics, Lila Satterfield's soulful guitar licks, Ryan Peruski's groovy bass lines, Sarah Williams'  syncopated drum beats, and each members' unique musical upbringing, genres blend perfectly for the band. While they have an indie-rock vibe, their live shows are an exciting mix of indie and classic rock covers alongside Common Interest originals. 
The band had been on a brief hiatus to write new music and get our new drummer, Sarah, acquainted with our sound! We now have several shows lined up for 2023!
Common Interest is excited to announce the release of their debut album "TBH", now available on all streaming services
Dandelions
Common Interest
Upcoming Events
We are starting Valentine's weekend strong with a Friday night show at the Historic Grove Theater in Oak Ridge! Join us at 7 for a night full of bands and festivities. There is a $5 entry fee; check our Instagram or Facebook for more information!
This will be an unforgettable show whether you've got a date or just want to bring all your friends! Dance the afternoon away with us and our friends Sidereal and Vivid Display! That weekend is also the debut weekend of our brand-new drummer, Sarah! Sarah has been playing drums for the better portion of her life, primarily with her church's band! We are super excited to have her on board for this journey from new originals to her own personal flare on our covers!
Common interest is playing a private house party! invite-only for entry! message Lila, Collette, Sarah, or Ryan if you'd like to attend.
Common Interest is live on Knoxville Noise Pollution hosted by Civil Strife's very own Alan Garcia! tune in to hear us talk about mew music, future shows, and everything in between. You may even hear an acoustic song or two from us
Common Interest joins the bill with the Shaydes, Wishmire and the High Hopes, and touring band Tula Vera from NY/NJ!
Common interest returns for the 3rd annual knox rocks pots event to spread dysautonomia awareness!